3. 25 Is Quickly Approaching

Um, I'm 100% not ready to be 25 years old. I can't even clean out my coffee mug at the end of the day; how am I supposed to be a real person? With this new found knowledge that my birthday is in less than 3 weeks, I've decided that I want to attempt to get my shit (semi) together. I made a budget. WHAT?! Adult life, hello! I even looked at apartments and I've totally got this down. The one thing I'm missing is a job. Casual. I'm working on it, ok? Get off my back.
2. Barre3

Ok, so techincally it's been 2 weeks since my last class; I've been busy. But I get points for buying a pilates ball and light weights to use at home. Anyway, these classes are Hell on Earth in the best way possible. Barre3 (a company founded by Sadie Lincoln) is a combination of Barre (ballet), pilates and yoga and gives you a killer overall body workout.
With Sadie's method, the first 30ish minutes of the class is cardio-based and actually makes you want to die. I cursed my nutritionist the whole time for suggesting I take this class. But the last 30 minutes were actually quite delightful, in a painful, my-ass-may-fall-off kind of way. It's more pilates based, which means the moves are more concentrated and slow and you do a million reps using only your body weight (or light 1-3lb weights for arm work). Still death-based, but a nice cool down from the cardio.
Overall, these classes kick ass. Madonna goes to them, so you know they have to be good. To find a studio near you, check here. Can't find one? Sadie also offers classes online to do at your own discretion so you can sweat peacefully from the comfort of your home.
1. ELITE DAILY PUBLISHED MY ARTICLES!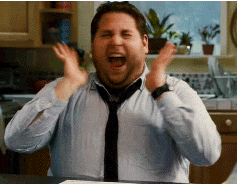 Literally can't even belive life right now. I know it's like not that big of a deal, but shut your face because I think it is! So far Elite has published 2 of my articles (here and here) as of July 10, and I can only hope they continue to do so. Also, they denied one of my articles and I was really happy about it because I didn't think it was very well written when I sent it in, and now I know that they don't just accept whatever is sent to them. My second article got 7k shares and I'm so happy because 7,000 people liked my article enough to share it with their friends. Someone even posted a "rude" comment, so like, I also have haters. I'm loving every second of this…
I also post each of my articles (published or not) on my other blog (which I changed the name/url to) at Stop Irritating Me.