It's everybody's favorite time of the year again, which means that it's time to break out your boots and scarves and snap some selfies! Ok, maybe not that last one, but I'd be lying if I said that I wasn't guilty of it. While I'm definitely more of a summer person, fall is my second favorite season. I love watching the leaves change colors, having pumpkin-flavored everything and wearing my favorite short, brown boots without my feet sweating. Also, I love when we are blessed with a few sporadic 80-degree days because it's hot AND it's accompanied by an amazing fall breeze. Best of both worlds, aka, my perfect day. Here are some of my favorite, more fashion-related, things about the fall:
Layering
As a summer person, I detest being cold. I hate bulky coats, gloves and having to sometimes wear two pairs of leggings (or pants in general). Then I end up sweating because I have something that's a bit too thick on and it's just all a hot mess. Fall, however, is a season that I can enjoy because the weather is still warm enough where I don't have to wear a massive coat, but cold enough where I won't have to watch girls walk around in mini skirts and uggs. My eyes hurt just thinking about it. From late September to mid-November (hopefully all the way to…May? Please?) you can get away with wearing a few layers and leaving your parka at home. Multiple layers that can be taken off if it gets too hot? Sign me up!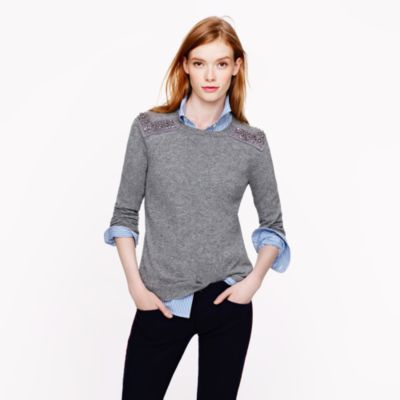 Wearing a collared shirt under any sweater or a baggy top instantly ups the classiness and warmth of your outfit.
Fur, real or fake, is perfect for those days where is a bit too chilly to go sans-jacket, but not cold enough for something overly thick. It gives your ensemble a fun edge that can be worn so many different ways.  Sleeves too long for your tee underneath? Nonsense! Let them poke out and avoid the risk of having freezing wrists. It's not fun.
Skinny jeans are the number one staple for layering. Even the baggiest of shirts can't make you look frumpy if you have some skinnies poking out. Ok, so that's not always the case, but when your shape gets lost in a flowy top or thick sweater, skinny jeans help show off the hot bod that is hiding under your top.
Layering can also transform any summer outfit into a totally different option for fall. I love pairing a fun summer dress with a blazer or a sweater with some booties. Still cold? Throw on some tights and you are good to go! The same pretty much works for shorts, skirts, you name it. Pairing cutoffs with black tights and black pumps is one of my favorite fall trends. I didn't spend way too much money on all those high-waisted shorts to only wear them for 3 months.
BOOTS:
Pants or no pants, Miley rocks these fabulous Christian Louboutin over-the-knee boots. So obsessed.
Keep it simple and versatile with a mid-calf boot that goes with skinny jeans, leggings and dresses and can be worn throughout the year.  Complete the look with thick socks bunched up at the top (also a great way to avoid throwing out too-short jeans).
Stray away from the basic black or brown boot and use your shoes to add a pop of color to your outfit! Jeweled tones allow you to brighten your outfit without looking too nineties-fabulous.
Dark Nail Polish:
I love a good neon nail, but I will always remain faithful to the ever versatile dark polish. Dark reds, smokey purples and almost-black blues, these are a few of my favorite things. Personally, I think dark nails are more mature and sophisticated, while also being edgy; it all depends on the outfit. My favorites are Berry Naughty, Smokin' Hot, and Chinchilly by Essie and Here Today…Aragon Tomorrow, Lincoln Park After Dark, and Russian Navy by OPI.
Hats:
I don't actually wear hats unless I'm having a seriously bad hair day and am forced to leave my house, but I LOVE seeing other people wear them. Everyone else looks so cool and trendy, whereas I resemble a homeless person.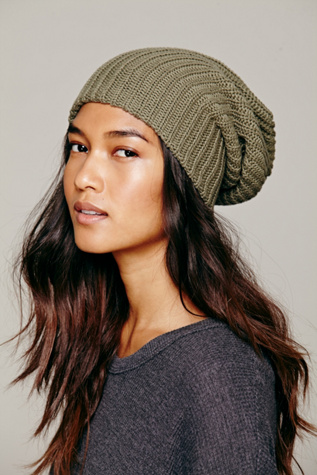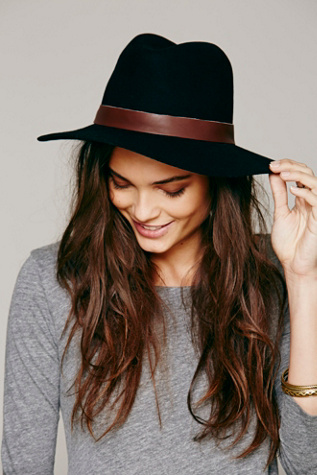 Ok well, Cara Delevingne could wear a paper bag and still look amazing. Whatever.