3. Risk Taking
I was speaking to a friend the other day about how I've been saving up my money and when she asked what for, I had no answer for her.  Obviously I want to save up in case of an emergency and for a future apartment (cough-I live with my parents-cough), but right now I'm pretty much staying put, so why let these dollars keep burning a hole in my bank account?  I'm not getting crazy or anything trying to blow my money on lavish gifts (that's what my parents are for- I know they are reading this), but I want to use some of what I have for a little fun! This idea brought me to www.cloud9living.com (which I found in this Cosmopolitan article about anniversary gifts for men…even though I have no man to celebrate an anniversary with. WHATEVER).  I found some great adventures at extremely reasonable prices, including white water rafting, stock car driving and flying lessons.  I've already been skydiving once (best day ever), so I'm thinking that taking flying lessons will be fairly similar, minus the whole "jumping out" thing. YOLO RIGHT?
Any ideas for more adventurous trips and activities?
2. Taste of Summer
Last week it was 80 degrees. In April. Literally, my dream. Growing up in PA, you would think that I've grown accustomed to cold temperatures. Well, you'd be wrong. I detest the cold.  There have been times where I have straight up refused to go to class or work because it was too cold for me to leave my house.  Call me high maintenance, I don't really care. As long as I'm warm you can call me whatever you like. Having those warm days, although brief, gave me hope for an end to this frigid weather.  It also reminded me that with warm weather, comes warm weather clothes! I may or may not have indulged in some summer attire (the sun gets to my head, causing me to blackout and online shop) with the money that I mentioned above (so much for not blowing it).  Here are some of my newest additions: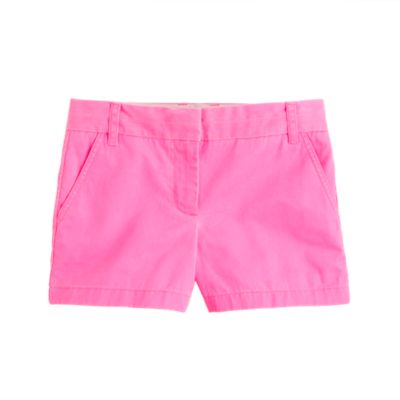 These are actually my favorite shorts…ever. The 3″ chinos from J.Crew fit amazingly and can be dressed up or down.  I have them in about 6 different colors and I just acquired a pair of cobalt ones (they are sold out online) that I'm so excited to break them in.
I'm so happy that DimepieceLA restocked their signature "Ain't No Wifey" tank.  A simple tank AND a feminist message? Sign me up!
I don't have this fab Dolce Vita romper, but in case any of my family members are reading this, I would LOVE to pair this with some fab Jeffrey Campbells this summer! In case you were wondering…
1. Budweiser Made in America Festival
I am so happy that I got my Budweiser Made in America Festival tickets on presale today for $99 (BOTH days!)!!  I have been looking forward to this event since I missed out on it last year.  This year's headliner is the Queen.  Queen Bey, that is. She'll be performing among some amazing artists including A$AP, Kendrick Lamar, Imagine Dragons, Macklemore & Ryan Lewis, and Miguel, just to name a few.
Want to get your tickets for this amazing event?  You can do so here!